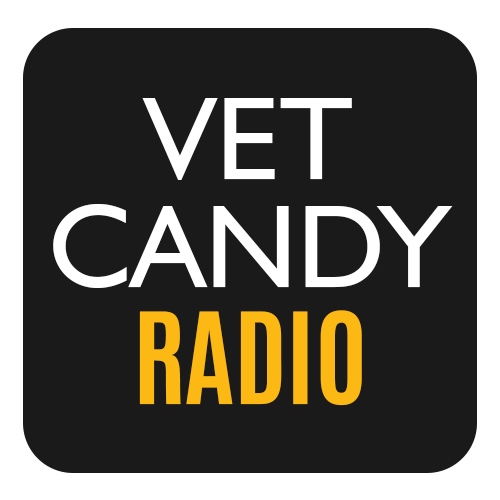 Get Petzey for FREE today ▸ https://petzey.app.link/petcandy Petzey gives you instant access to veterinary professionals 24/7 with one click. Thanks to Petzey for sponsoring!
On this episode we meet the phenomenal Reagan Pasternak, you may recognize her from HBO's Sharp Objects, where she played a grown up version of a mean girl.  But, what you may not know is that Reagan is the complete opposite of that character, she's kind, sweet, and a passionate animal lover.
Reagan started writing 'Griffin's Heart' after the death of her soulmate animal, Griffin, as a way to help heal her wounded heart and find meaning in her grief. Griffin's Heart provides readers with interactive tools, healing exercises, and unwavering companionship to help them navigate their grief and honor the life of their beloved animal 'being.'
The culture of grief when it comes to our animal companions leaves many bereaved pet owners feeling lost and isolated. Too often, the expectation from friends and family is that the mourning period should last no more than a few days to weeks. But the loss of an animal can be equally as devastating as a human loss — it's just that the support and resources for this brand of grief have been in short supply.
Learn more about Reagan: http://reaganpasternak.com
Learn more about Griffin's Heart: https://griffinsheart.com/product/griffins-heart-mourning-your-pet-with-no-apologies/
Use code Queens5 for $5 off your book order from GriffinsHeart.com
app that you can download in the app store and it is amazing. For only $20, you can connect with a veterinary professional instantly twenty-four hours a day, seven days a week- and from any of the 50 states.  When you have questions about your pet's health, just Petzey it!!  Download the app today at the app store!
Get the peace of mind that comes with knowing you have instant access to veterinary professionals 24/7 and download the Petzey App at https://petzey.app.link/petcandy
▷ LET'S BECOME FRIENDS!!
Subscribe to our YouTube channel : https://tinyurl.com/zctkzy8
Join the Pet Candy Circle at https://www.mypetcandy.com​/circle
Follow us on Facebook at https://www.facebook.com/mypetcandy​
Follow us on Instagram at https://www.instagram.com/mypetcandy​
Get our merch!! 100% proceeds go to charity!
#petshows #petpodcasts #horses #Petcandyradio #petcandy